We had a lovely round
challah
for our
Erev Rosh Ha'shanah
dinner last night...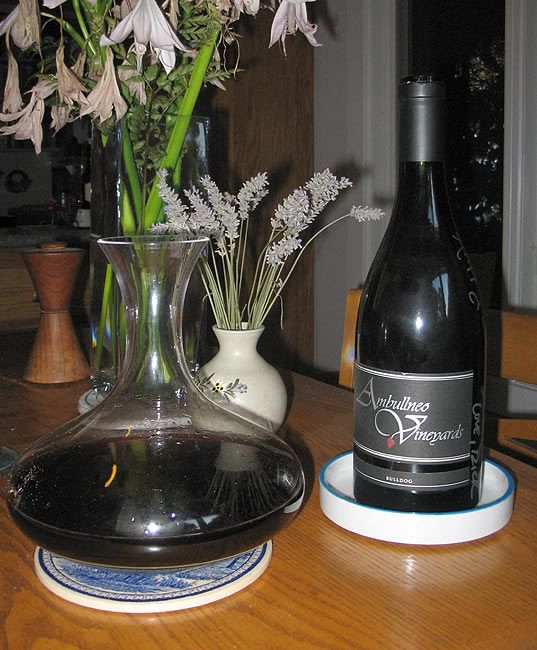 ...and a delicious bottle of
Ambullneo 2005 "Bulldog" Pinot Noir
from the Santa Maria Valley.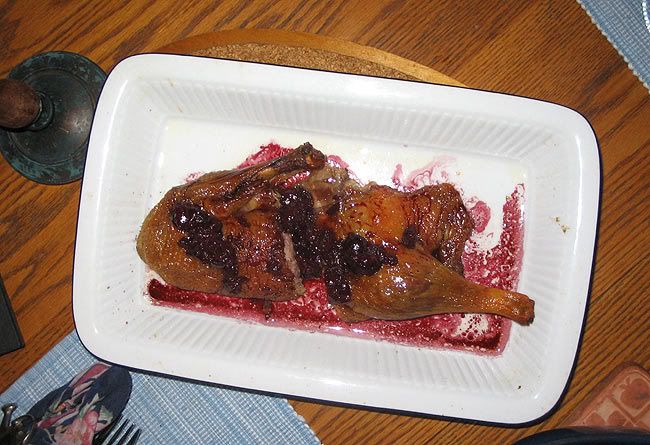 It was served with roast duck in a pinot noir/cherry reduction sauce, with (not pictured) baked stuffed acorn squash, sauteed Italian squash, and a peach cobbler. Hope you all are having a sweet new year!