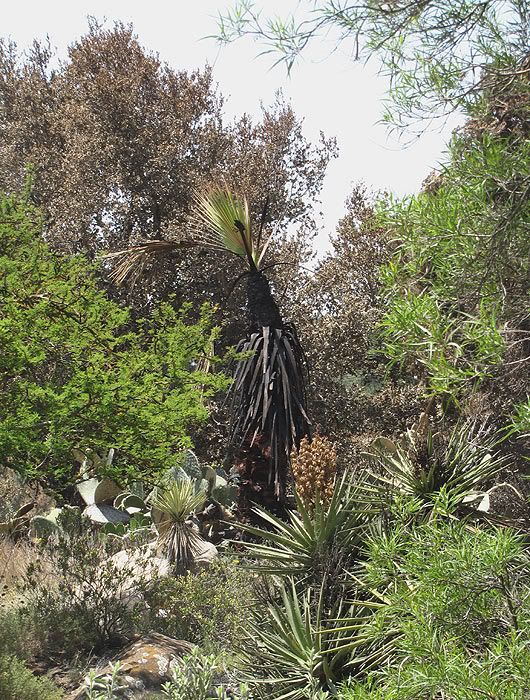 Today the Santa Barbara Botanic Garden re-opened after the fire, so I went up and took some photos. The Meadow, the Cactus Garden, the Gift Shop, and most of the facilities on that level are open and relatively undamaged. The houses and the working lath house across Mission Canyon Road are closed, and have clearly suffered a great deal of damage. In addition, the trails down into Mission Canyon are all closed. Looks to me as though most of the plantings will recover -- fire is a regular part of the ecology in this area, and the natives generally survive. It certainly was a terrible time to terminate the Curator...
You can find more photos
here
(opens in new window).